Welcome to International Credit To Wealth Builders's Web Site
At International Credit To Wealth Builders, we treat each customer as an individual, not a number. We don't place you into a loan profile formula created by the banking industry. We use "common sense" and will help you obtain the best loan possible. We represent a wide range of "A" rated lenders with first quality rates to private "hardship" lenders.
Purchasing a home is one of the greatest investments you will ever make. We are here to make the process simple for you. We take great pride in being one of America's fastest growing consulting companies in the mortgage banking and brokerage industry. We've helped hundreds of homeowners, just like you, achieve the American dream.
Since we know your home is your greates asset we want to help you keep it! If you are stuck in an impossible Adjustable Rate Mortgage or behind on payments, we may be able to help. As millions of homeowners have become saddled with upside down mortgages, and can no longer refinance, the only solution may be a loan modification.
Here at ICWB we are ever mindful that our continue success & reputation are predicated on our service to our clients. We are determined to play a critcal role in ensuring the dream of homeownership to everyone deserving.
Apply Online

Start funding your loan today
Meet Our Staff
Testimonials
"International Credit To Wealth Builders" was perfect to work with. We were really scared and thought we were going to lose home but they got use a better rate and now our monthly payment is manageable. Thank you so much!"
Sandra and Bob T.
New Home Loans/Refinancing
We work conforming and non-conforming real estate loans. To get started click here
Loan Modification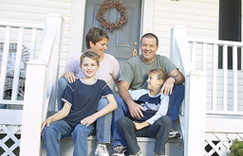 We can help you modify your current mortgage if you are in an ARM or behind on payments . To get started click below
Which Loan
Deciding which loan is right, can be a difficult decision. We're here to help. click for more